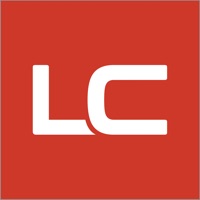 Leeann Chin
By

Punchh Inc.
Category:

Food & Drink

Release Date:

2017-01-03

Current Version:

1.1

Adult Rating: 4+
Developer: Punchh Inc.
Compatibility:

Android
Leeann Chin App
Leeann Chin Rewards Program Details: - Earn 1 Fortune for each $1 spent. Earn 100 Fortunes, and get a FREE Entree, redeemable through the App - Log in using your Facebook account and earn 10 Bonus Fortunes - Refer Friends and both you and the friend earn Bonus Fortunes - Receive Special Offers and Promotions along with Leeann Chin News Find a Location: - Choose from a list of all locations - Use your phone's GPS to automatically locate the nearest Leeann Chin - Get directions to any Leeann Chin location
Leeann Chin app reviews
Free Food 5/5

By Ridejunkie

How can you go wrong with free food, and specials

Primitive app 1/5

By Labl1955

Tried to log in on my phone using phone number. Got error already migrated.

Great way to earn entrees!! 5/5

By KareBear33!

I have loved all their rewards programs! Totally worth it!

Convenient for fans 5/5

By sinn1sl0ken

In the past, my family didn't like that the loyalty visit counted the same when we spent $40 as when somebody spent $5 on a kids meal. The new program allows for that and lets me see new offers and my loyalty stuff. I also like that it tells me where the closest Leeann chins is.

Stop telling me about your famed app already 3/5

By don't care about your app

You're not offering us any significant savings with this thing. Stop hitting us over the head with it in your stores. It's really getting annoying

Error already migrated 2/5

By Alec Kloss

Hey Devs simple logic here, instead of throwing an error, send the user to a login page if we already signed up.

Hate the app 4/5

By jo4pack

I much preferred the old system with the phone number entry at the register. The barcode never scans properly and I always have to enter it manually. Also the codes expire which I have found out twice now.(my own fault, but just a huge pain) This is a review from someone who had logged over 200 visits on the old system. I still rate the food great and the Manager's of the store are always great to me and my family. Thank you

Good App, poor program! 1/5

By @nsgandalf

The app runs fine, no issues. The rewards program stinks though. Used to be a free entree every 7th visit, now it's every $100 spent, which for me is every 10-15 visits. It also requires you to send the company all your personal info where before all you needed was to give them your cell phone number.

Dumb 1/5

By MSP Steve 92

The old program was so easy. Just punch your number in with each visit. Perkins has the same program and we love it. Way to go you messed a good program with this dumb one!

Leeann Chin 5/5

By Pat5673

What a wonderful App! And the food? Amazing!