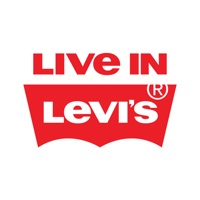 Live in Levi's® South Africa
By

Full Stack (Pty) Ltd
Category:

Shopping

Release Date:

2014-11-06

Current Version:

2.1

Adult Rating: 4+
Developer: Full Stack (Pty) Ltd
Compatibility:

Android
Live in Levi's® South Africa App
WHAT IS THE APP This app has been designed to provide you access to the stories that have made the Levi's® journey in South Africa over the last 20 years. Simply select the area that interests you from the main menu to discover more. If you attend one of the Levi's® celebratory events or a Levi's® store you'll also get prompted with more info and special retail offers every month. TIPS FOR USE: 1. Keep your Bluetooth setting on your phone on. You will get access to more content and special retail offers. 2. Use it as your guide. If you're attending a Levi's® anniversary event, use the app to provide you all the information, backstory and inspiration for the event.
Live in Levi's® South Africa app reviews
Horrible 1/5

By kg_navas

There's nothing in the tabs and was always "unable to load"

Why did you even make an app 1/5

By Vrtap

You sell jeans but you made a mobile app that doesn't sell jeans. What a joke

It is a dead app. 1/5

By Santeago310

The tabs are empty. Nothing in the app. Useless. Update so we can browse the different styles of jeans you have for sale.