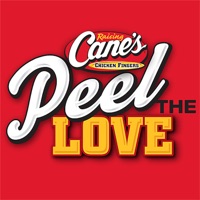 Raising Cane's® Lemon Launch
By

Creative Consumer Concepts
Category:

Games

Release Date:

2017-01-06

Current Version:

2.03

Adult Rating: 17+
Developer: Creative Consumer Concepts
Compatibility:

Android
Raising Cane's® Lemon Launch App
Raising Cane's Lemon Launch is back with more ways to win. Play the Lemon Launch augmented reality game to test your lemon flinging skills by tossing lemon wedges into a cup. Shoot from different distances to earn points and a chance to win prizes, and once you've perfected your lemon tossing technique, you can unlock a speed challenge for more fun!
Raising Cane's® Lemon Launch app reviews
Sorry... 1/5

By BLUrRynfadED

All I won was free trip to Zaxby's...

Lemon lunch (canes) 5/5

By KOknockout01

This saved me so much money and got me tones of free food!

You win nothing 1/5

By txtgrl

i've played this game everyday for the last month and every time it says "sorry you didn't win anything". worthless and a waste of time.

Not worth it 2/5

By EbbD2cute

I've played this and gotten so many high scores but I promise it does not matter you will Never got a code or win anything on it. All it offers is a "sorry not again" .

Keeps crashing 1/5

By Jbas(;

I get up to 200 points and it crashes and then doesn't remember where I left off. Stupid-.-

Cool 5/5

By tytystars191919

Not great but I won a free tshirt so...

My lemon flipping brings all the girls to the yard. 5/5

By Mr. Mullet

And they're like, how you do that? I'm like, go get a Cane's cup girl.

Thanks raising Cane's 5/5

By Muziclover100034

I won a car!!!!

You'll never win 1/5

By Pat4ever

No point in trying

App is worthless 1/5

By HornPowered#1

This app is worthless and the chicken is overpriced

Strange app 1/5

By OnSetDIT

Requires cup for play and confusing directions. Not a good app.

Yay 5/5

By Guy_on_iFunny

I won a cup holder. Yay.

Hey 3/5

By K1495

The food isn't the same in comparison from Costa Mesa, CA vs Downey, CA 🤔🤔🤔

Not working 1/5

By shahabm

Updated app last night and now not letting me scan cup code. App looks great but not user friendly.

Yo my homies 1/5

By SpoopyAssCasketOfFries

We need to rebel against this bech, come meet me at Mcdolans at 13 o clock my benches lets go ;)

Downloaded and registered - never got the free game piece! 1/5

By yasha33

Downloaded and registered - never got the free game piece!

Better chicken all over... 1/5

By Nate.Doyle.MN

Paid $8 for a 4 piece combo. All the food was colder than the ice in my cup. I want warm chicken now. Thanks Raising Cane's!