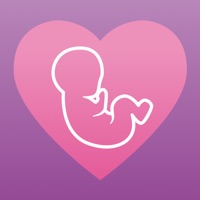 Pregnancy app and Baby Tracker
By

Mobile Dimension LLC
Category:

Medical

Release Date:

2015-05-31

Current Version:

2.2.3

Adult Rating: 17+
Developer: Mobile Dimension LLC
Compatibility:

Android
Pregnancy app and Baby Tracker App
Pregnant? Get free app for expectant to track how your baby grow. Pregnancy Calendar - is an indispensable tool for the expectant mother! Get detailed information on the development of your baby at each week of pregnancy. Hundreds of thousands of women choose this application. Join us! With Pregnancy Calendar you can easily: - Track your pragnancy week by week - Get baby size information and development updates weekly - Get information on changes in your body - Manage weight and belly growth gain goals with clinical guidelines for your BMI - Track contractions and send results to medic - Track baby kicks - Get more information about pregnancy by weeks - Share on Facebook, Email, Text & Twitter and more Every woman expecting a child prepares herself to give birth to her baby and, of course, she wants to know how her baby grows, what happens to the body and what other changes are waiting for her until the birth of the baby. In this application you'll find the detailed weekly pregnancy calendar giving easy access to information about the pregnancy and the baby development, changes in pregnant woman's body, as well as tips on nutrition for pregnant women. For each week of pregnancy, there are four pieces of information: • Baby development, • Mother's body, • Mom's meals, • Useful tips. To use the pregnancy calendar and to count your pregnancy due date just enter the day of your last period and you'll see the information about your duration of gestation. This App is not intended for medical use, or to replace the advice of a trained medical doctor. If you have any concerns about your pregnancy, consult with your doctor or midwife.
Pregnancy app and Baby Tracker app reviews
Hey 2/5

By Country1908

This app don't want to put right info in. And want let you change it

Options are limited 2/5

By Jlac0304

There is not a way to document multiples. Options in the settings are very limited.

Отличное приложение 5/5

By Slynis

Отличное приложение, яркий интерфейс , доступная важная информация, спасибо

Saso 5/5

By Oso1990000

So far it's great

Great so far! 4/5

By mo0nlitstr

I'm new to the app but so far it's really easy to use.

I'm satisfied with it! 5/5

By TaYmOm#3

So far it seems to a really good app!!!

Wonderful! 5/5

By Fluffy Ladybug

User friendly and amazingly informative!

Love this app! 5/5

By Creestal's

Love this app!

Love 5/5

By Deysi98

I like

So far so good 4/5

By TheMom44

I just got the app still playing around with it, will let you know.

Won't let me change due date 1/5

By Tizzle3

Won't let me change the due date.

Me gusta 5/5

By Vikolays

Muy buena la aplicación para seguir el embarazo.

Strong 5 stars! 5/5

By Anna Naomi

Useful and simple, without any unnecessary information.

I like it 5/5

By GunkaGunka

Nice application

Пользуюсь с удовольствием! 5/5

By Inga1989

Прекрасное приложение! Смотрела много разных, в этом все как нужно! Реалистичные иллюстрации, много полезной инфы, контроль веса и роста живота, а в обновлении добавили счётчик схваток и шевелений!👍🏼 советую!

Любимое Приложение!!! 5/5

By catdog007

Очень хорошее приложение для будущих мам. Много полезной информации, полезные функции: график набора веса (особенно после обновления, когда добавились граммы), график роста живота. Одним словом, скачивайте - не пожалеете!!!