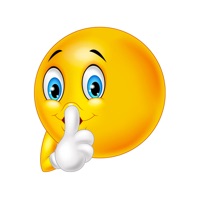 Elite Emoji
By

GhostWording
Category:

Productivity

Release Date:

2017-08-23

Current Version:

1.1.13

Adult Rating: 4+
Developer: GhostWording
Compatibility:

Android
Elite Emoji App
High-definition emoji and stickers that can be added to your chat conversations - 1,000 large high quality emoji to choose from - Send them with a single tap with WhatsApp, Messenger and other channels and... - ... add witty captions to make loved ones smile - ... discover daily emoji and message recommendations - ... discover which emoji and messages are the most popular around the world Fun, simple and free!
Elite Emoji app reviews
Lindos recuerdos 5/5

By cristal 👩🏻‍🌾

💋💋👄💄

Emoj 5/5

By chinagyrlgud

I love all the features great graphics and it's easy enough to say what you gotta say!

It's nice if is working 1/5

By Gihanmattar

It's freezing after each use, very disappointed

Emoji 5/5

By georgiegirl1943

Awesome

Great app 5/5

By problemchild 19642012

Love the app but should be updated so that there's new added. People are liking them when I post them. But ! We just need new ones thanks.

TOO COOL 5/5

By roxie 6921

I REALLY REALY LIKE THIS APP

Reviews 5/5

By Purpleheartslady

Love the new emojis!!

Elite Emoji 5/5

By cowgirlslove

Love these! Having fun with all of them and easy for anyone.

Does not work with whatsapp ☹️ 1/5

By Jb2012@@

Looks like a great app, but will not work with Whatsapp, it shows no emoji and says its a Tmp, you can send it, but again shows up gray and as a tmp. Very disappointed ☹️

Exspressions 5/5

By yall know who ah "B"

Now I can text with just emojis thanks Disney !!