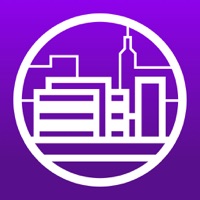 NYU Langone Health
By

NYU Langone Medical Center
Category:

Medical

Release Date:

2017-04-26

Current Version:

1.1.11

Adult Rating: 17+
Developer: NYU Langone Medical Center
Compatibility:

Android
NYU Langone Health App
As an NYU Langone patient, you can use our NYU Langone Health app to access your health information on a mobile device, anywhere and anytime. Log in to the app using your MyChart at NYU Langone account to get mobile access to the following: • Test results: View lab test results and standard ranges for each result. • Messages: View, create, and reply to messages from your healthcare team. • Appointments: View or cancel upcoming appointments, and read information about your previous appointments. • Health advisories: Get notified when it's time for your annual physical, flu shot, and other preventive care needs. • Health summary: View your medications, allergies, immunizations, and current health concerns. • Proxy access: View health information for designated family members, including children. • Upload health and fitness data, including data from the "Apple Health app", when enrolled in self-tracking programs.
NYU Langone Health app reviews
App crashes 1/5

By SethThePapi

Can't even sign in. App crashes. Sad.

Disappointed 1/5

By ajaya1

Before this app was updated, it worked fine. I could message my doctor, see upcoming appointments, etc. Now zI cannot. Thank God I called the office to confirm. The app says I have no upcoming appointments when, in fact, I have three!! This needs to be fixed...soon!

Crashing on OS10.3.3 1/5

By Rustychef622

Since installing, app crashes every time right after launch and splash screen. Luckily I still have generic MyCharts which still works.

N/A 3/5

By rmpulley

I'm unable to write or reply to an email, like in MyChart.

I am surprised 1/5

By signatura

It's not my chart, none of the doctors is mine. What's going on? Please correct your mistakes. Thank you, Alan Youngelson

Unable to see follow up on sent messages 2/5

By thatjustin

You're fairly limited in the messages view, only able to send a new message, and not follow up on past messages. For example, if you send a message and don't receive a response, there's no way to check if it was sent, or to follow up on it except by creating a new one.

Unable to Schedule Appointment 2/5

By NY Customer

I was able to cancel an application but unable to schedule an appointment because no providers are found for any service including the annual physical. Also Touch ID login does not always work as the application returns to the login display after briefly display the user portal. The Touch ID works firm in all other applications. They should allow students from the vaunted Courant Institute to fix this app.

Error 1/5

By t.newyork

I'm having a problem logging on to the app it keeps giving me the internal server error 500.

Pretty good 5/5

By Justin_Loria

The app works as a replacement for signing online. You can even set up appointments or request a refill on your medication through the app.