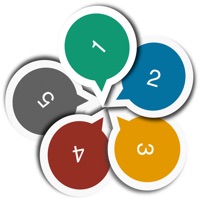 Parallel Space - Multiple accounts & Five face
By

Nitish Kamra
Category:

Reference

Release Date:

2017-07-17

Current Version:

2.0

Adult Rating: 4+
Developer: Nitish Kamra
Compatibility:

Android
Parallel Space - Multiple accounts & Five face App
Use 5 Different Whatsapp Accounts Online Simultaneously. Best App For Using multi accounts of Whatsapp simultaneously . Note - "To Use 5 Different Whatsapp Accounts online simultaneously , you need to purchase one and only ,one time Non-Consumable InAppPurchase" After Purchasing The One And Only - One Time Non-Consumable InAppPurchase , you are accessible to use 5 Different Whatsapp Accounts Online Simultaneously. The Above mentioned "App ScreenShot" is Clicked after the InAppPurchase This app enables you to have 5 WhatsApp accounts running on the same phone. You can also use 1 account on two different devices, all messages of which remain saved on your phone. Just like the web version of WhatsApp, this App is an extension of your phone, which simply mirror your or your family members conversations and messages as they are in your or your family member's phone device. How-to-Use Step 1. Open your WhatsApp - Settings - WhatsApp Web - Scan QR Code Step 2. Open "Parallel space - Multiple Accounts" on another device (iPad Air, iPad mini, iPhone etc.) and you will see a QR code Step 3. Scan that QR Code with your phone and you will be logged in that device successfully Please make sure that your devices have been connected to the Internet and your WhatsApp has been updated to the latest version. There is one time purchase to use EveryFeature in this app. General FAQ Q - Does this app make clones of whatsapp? Ans - This app does not work in this manner as Apple does not allow anyone to copy a installed app and keep it in a new location. The reason behind this is the security of the iPhone user. We done this using extension of whatsapp web. We create different stack in memory of iphone for every whatsapp(w1,w2...) So that Every whatsapp extension contains different cookies which is required to run all accounts simultaneously. We changed the user-agent and compressed the extension So that it can Fit in iphone screen in best possible way. For Smoothness - We used different latest apple api's. Disclaimer This is an UNOFFICIAL tool for WhatsApp Messenger. This app is developed by an independent developer, not affiliated to the official developer. Usage in this app falls within guidelines of "fair use".
Parallel Space - Multiple accounts & Five face app reviews
This is awful don't download 1/5

By Earth Devil x_Q

It will charge you $10 for this stupid app, as soon as you download it and open it, it will ask you to pay otherwise the app won't work so it's not "free"

Do not download this app. 1/5

By andersonchaos

It Will charge you when you open it for the first time. It is a scam. i want a refund. This app has tô be taken off App Store.

Horrible thieves 1/5

By joserojomusic

I didnt agree to purchase this! Give me my money back!! Now!! This is a huge scam!

Robbers!! 1/5

By Toye Harmon

I did NOT agree to purchase anything off of this app!!! I DEMAND my money back!!!

Wish I could give 0 1/5

By Michael35816

This is a piece of junk app. Have to pay after download. Looks lei junk and tried contacting customer service. What do you know no response.

Horrible 1/5

By add me ôn insta 7.nola

Do not get you have to pay before you do anything🤦🏾‍♂️

FRAUD 1/5

By Sshoukry

Such a waste of time, This app never works. Uninstalled immediately

CONTACT APPLE FOR YOUR REFUND 1/5

By Don'tBeScammed

Didn't mean to purchase this app. Contacted Apple, got my refund.

Did NOT mean to purchase! REFUND PLEASE 1/5

By flyby to

This app automatically charged my account without my permission and the iTunes refund / report a problem / is not working! I immediately deleted the app from my phone! Do not download this app! I WANT A REFUND and this app removed from the APP Store!

Refund please 1/5

By Vibhav Chavan

This is fraud. I never intended to purchase and it never said how much it cost. It deducted 10$

Wow 1/5

By AllNicknamesTaken5794117

I downloaded this to try it and in order to use the app you have to make a purchase

I want a refund 1/5

By Steven100x

I downloaded this app to see what it was all about and it instantly made a purchase. I had no intention of purchasing anything and now I am waiting for a reply for my refund.