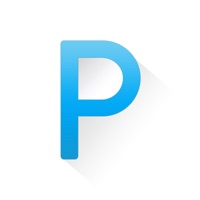 Provata Health
By

Provata Health
Category:

Health & Fitness

Release Date:

2017-08-09

Current Version:

1.2

Adult Rating: 12+
Developer: Provata Health
Compatibility:

Android
Provata Health App
Introducing the Provata Digital Wellness Platform. The ultimate team of peers and professionals dedicated to improving your health. Experience the future of digital health. Provata partners with leading organizations to provide state of the art tools and technology proven to improve the health and wellbeing of employees, patients, and plan members. Experience the next generation of preventive medicine with the first digital health platform proven to generate both physical and mental health benefits among participants in a peer reviewed medical journal. See why Forbes dubbed Provata as the startup "leading a digital health revolution" while other media outlets including Inc., Entrepreneur, the Huffington Post, and Geekwire have celebrated Provata's impact on the digital health landscape. Features: Digital health coaching, real-time access to a network of over 80,000 U.S. licensed physicians, data integrations with electronic medical records from thousands of hospitals and clinics to provide smart feedback and personalized goals, advanced activity tracking, customized challenges, exercise video series, and healthy recipes. Integrations: Integrates with major wearables and fitness apps, including Apple Healthkit to track your overall health. The app also integrates with our groundbreaking virtual reality guided meditation app: Provata VR.
Provata Health app reviews
Great app 5/5

By Ponsk83

Beautifully designed and easy to use. I sync it with Apple health kit to track steps. The doctor chat is an especially nice feature I've never seen before. Well done!

Amazing App! 5/5

By Marsha_qbd

Love that I can track all my activity in one place. Leader boards are awesome!

Not working 1/5

By Cant find a stinkin nickname!

Can't open it at all. I have above minimum software update. It just boots you off immediately every time you click to open it. I would change my review if I could open and look at the app. I tried reinstalling it a couple times. Any other ideas? The link for app support didn't lead to any. I'd love to start using the app!

Love this app 5/5

By J-House12

My employer provides this program as apart of our benefits. I've been using the web version for a over a year, but I love how easy the app is to use! I've increased my daily exercise and drastically increased the amount of vegetables I eat (7+ servings a day)! I've lost 10lbs and I am stronger then ever. I love the recipes, exercise videos, and I can ask a doctor a question anytime about anything. I have my medical records synced and have all my labs, blood pressure, weight etc in one place and monitor it over time. It's really helpful and keeps me motivated to be healthy.